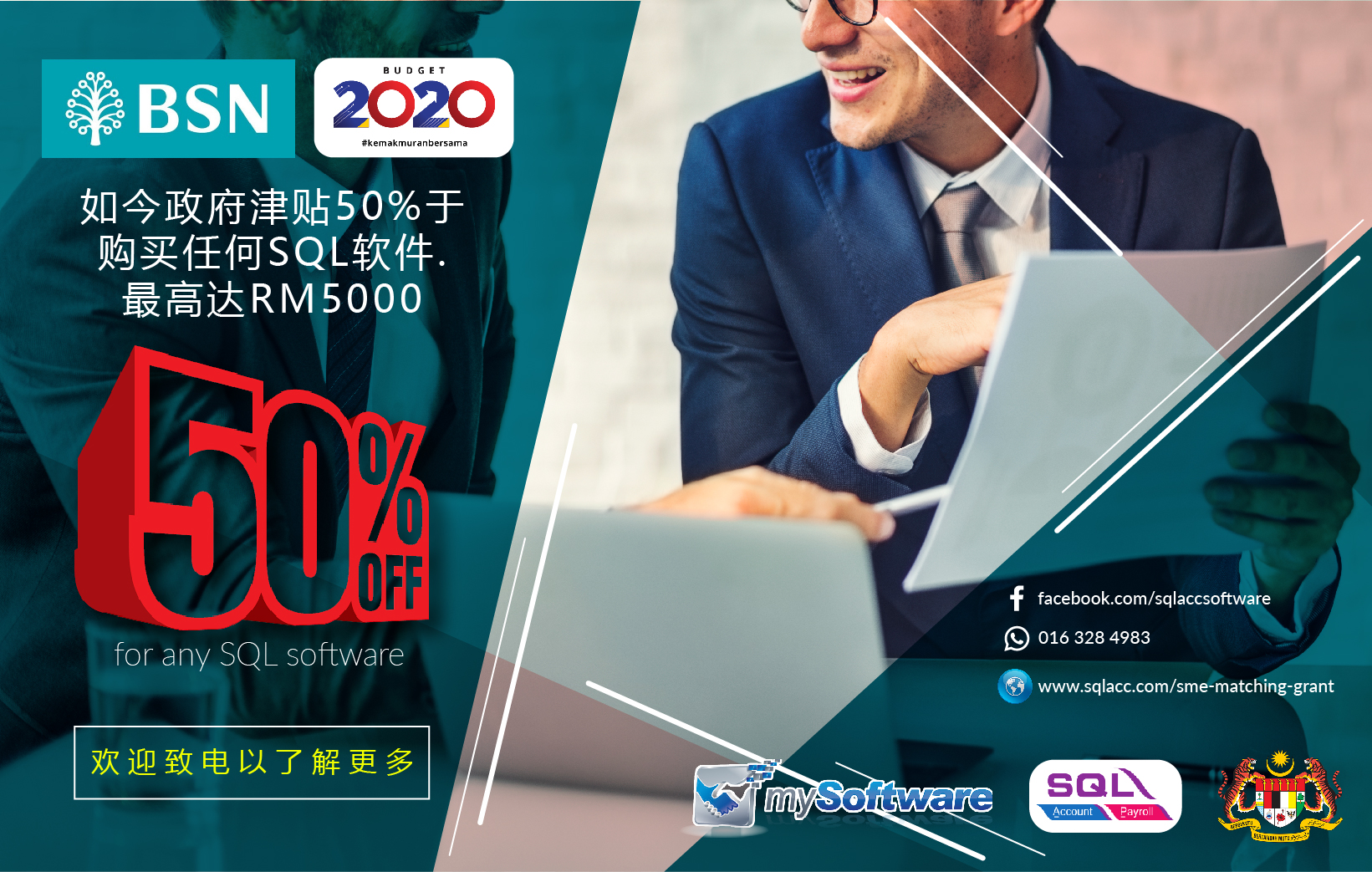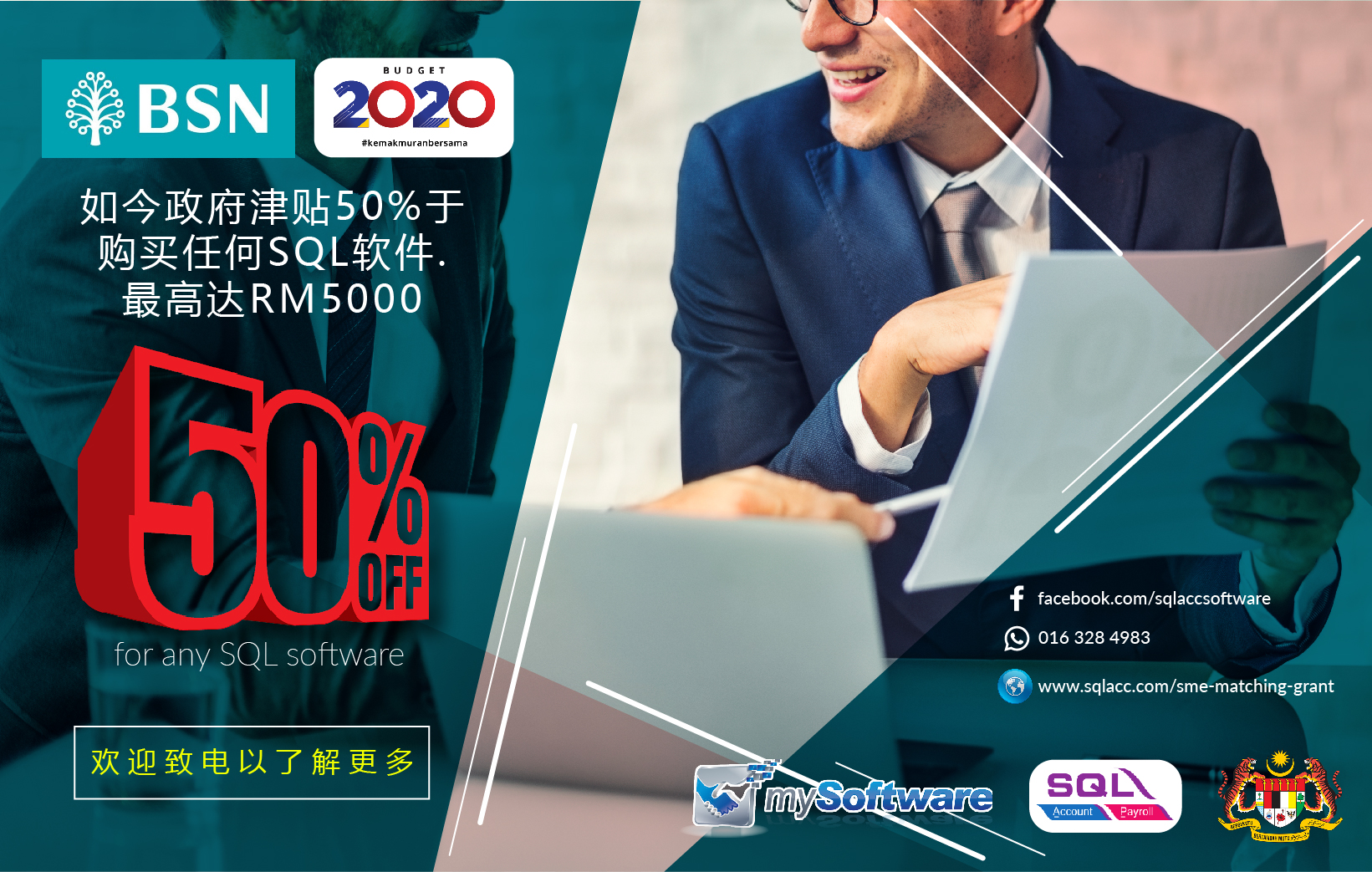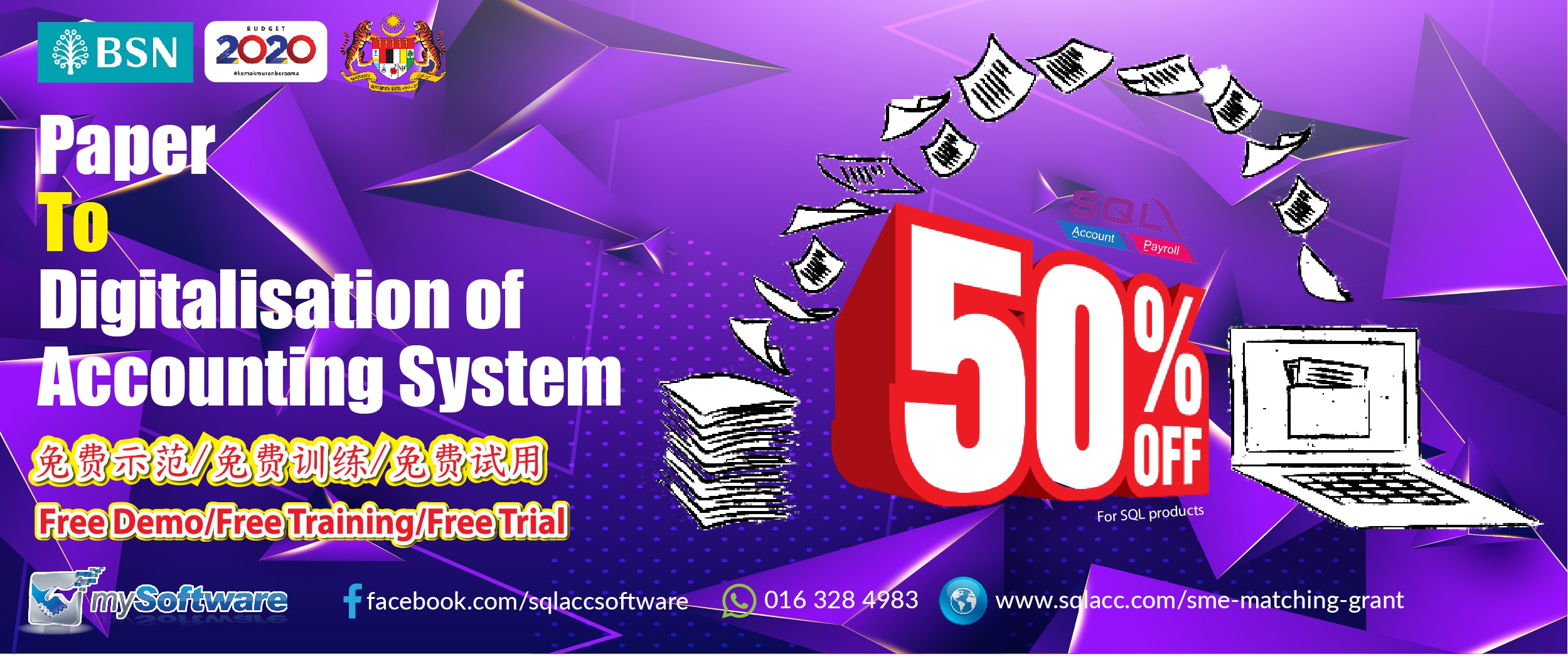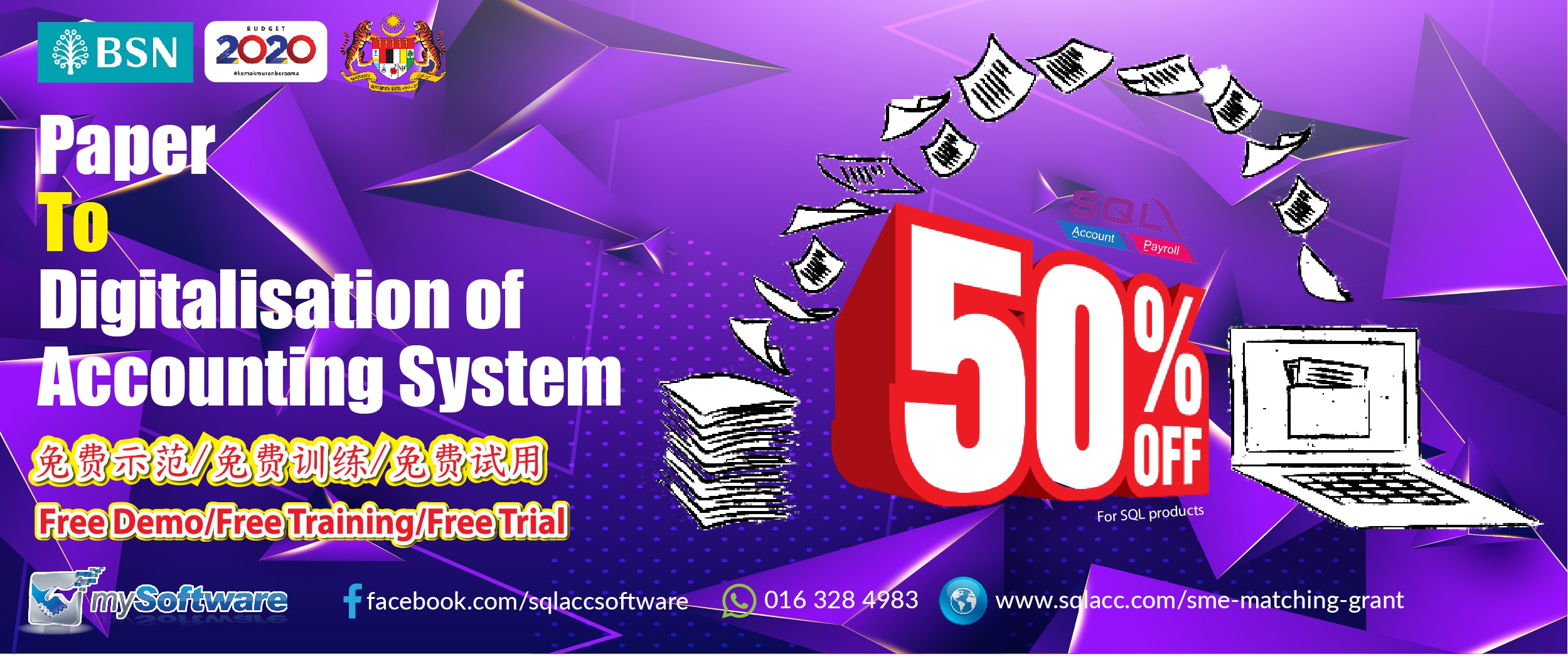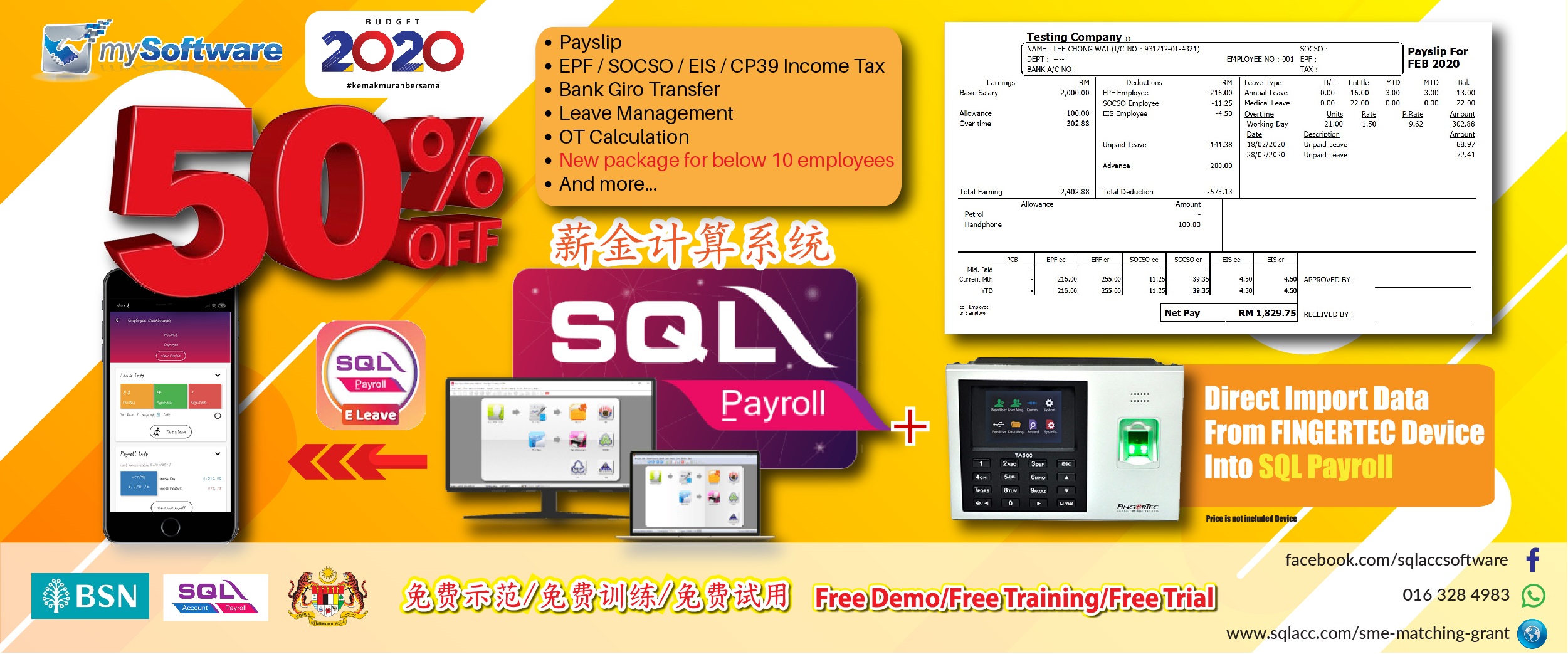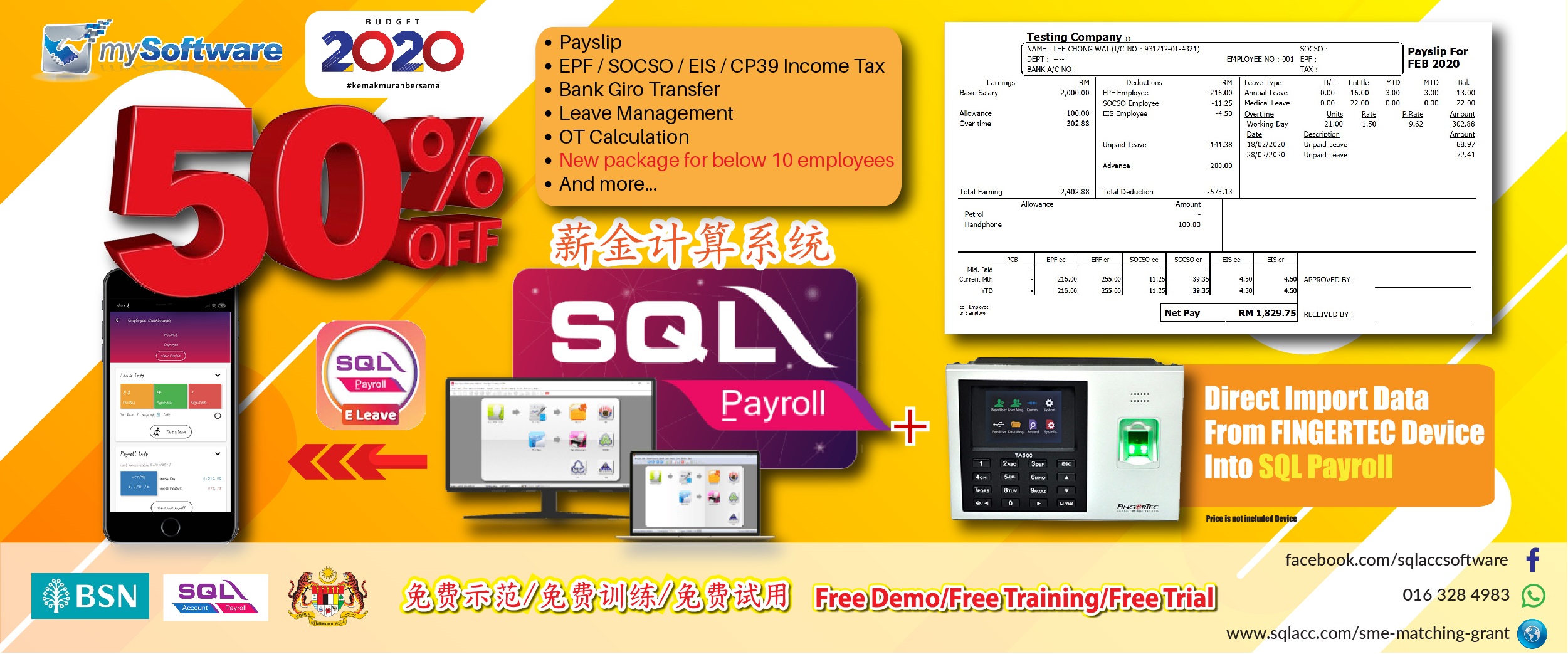 PRODUCT DETAILS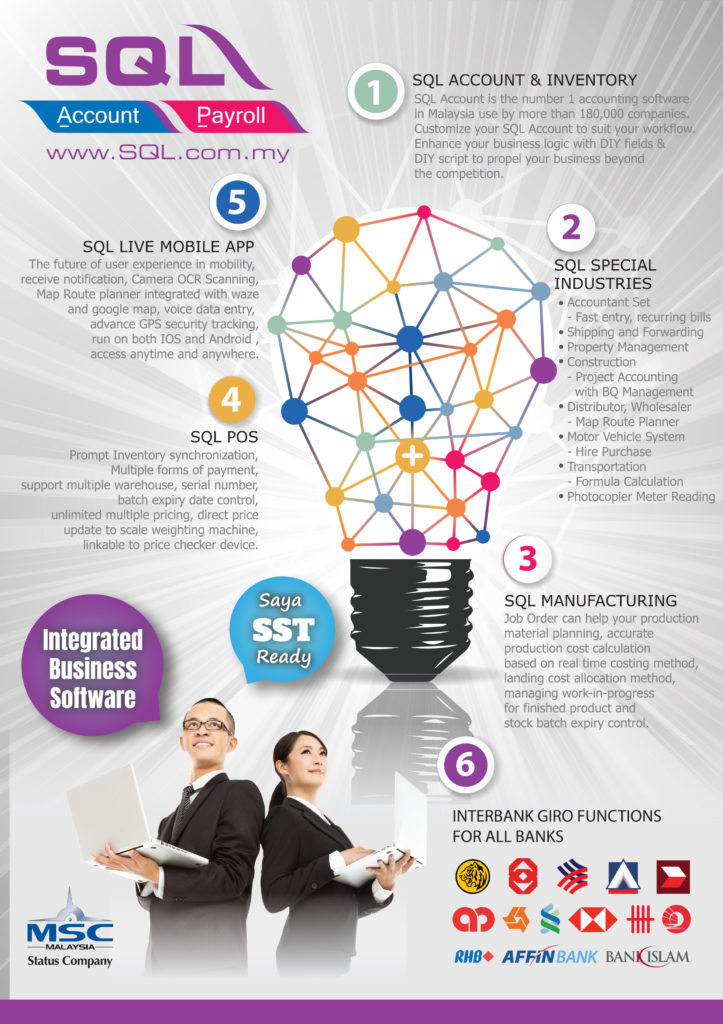 SQL Accounting
Access Anytime, Anywhere
Batch Emails Statements
Special Industries Version
Real-Time CTOS Company Overview Reports
Advance Security Locks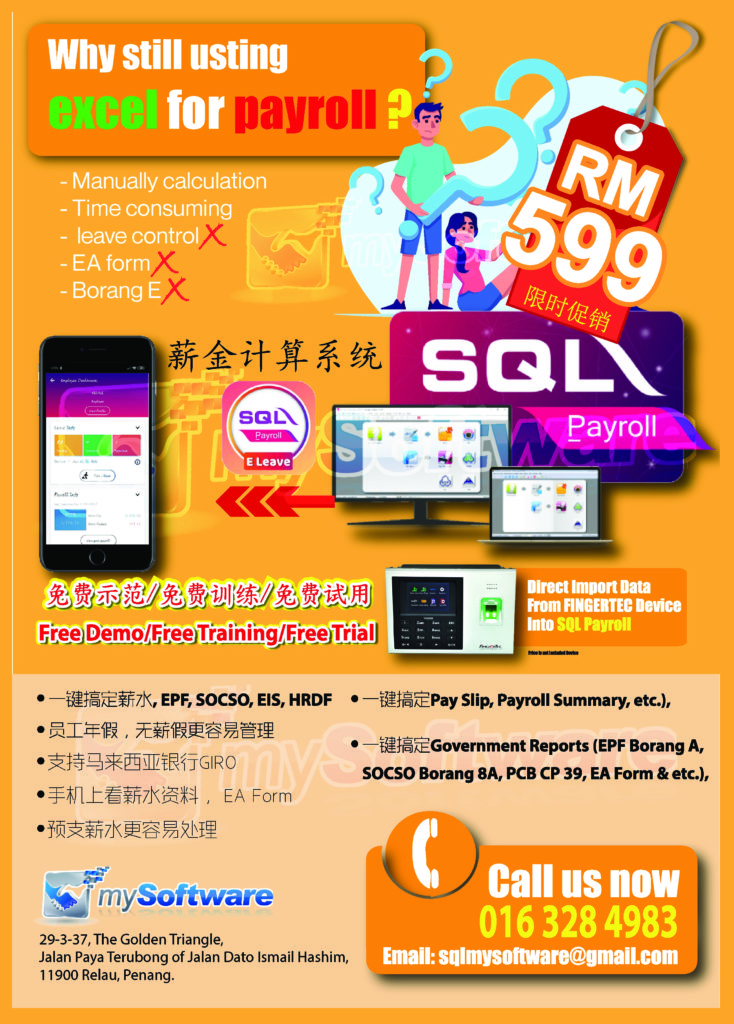 SQL Payroll
Certified By Statutory Bodies & 100% Accurate
Electronic Submission & E-Payment Ready
Comprehensive Management Reports
Unlimited Year Records
E Leave Mobile App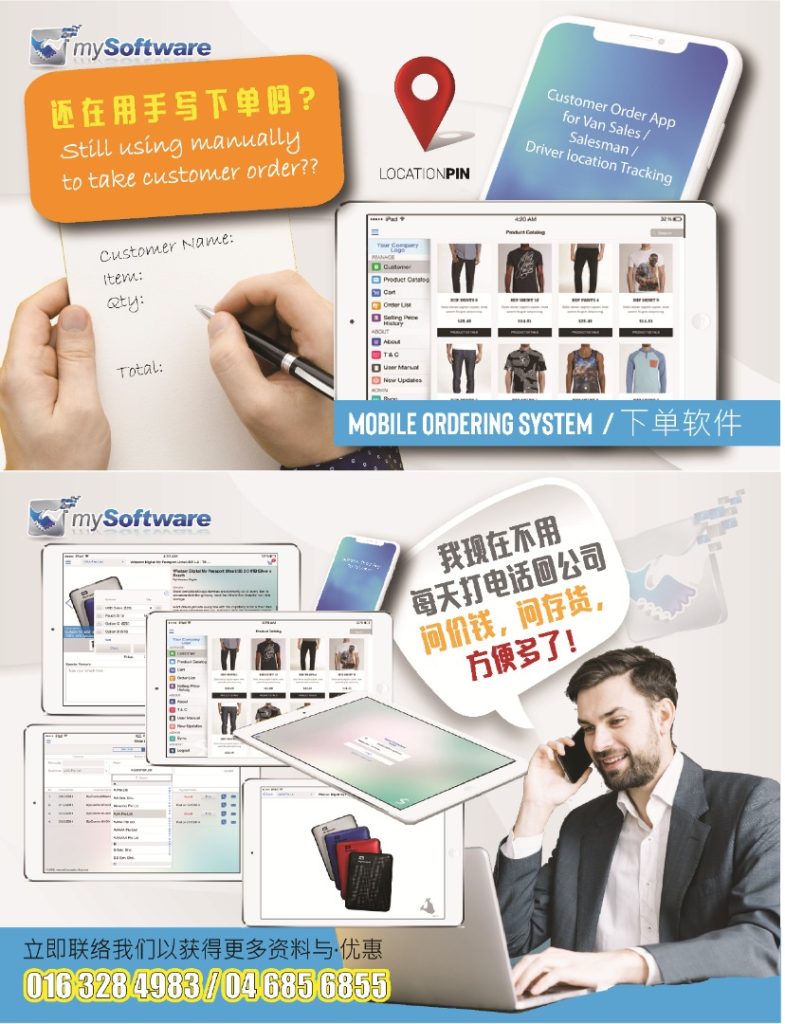 Mobile Ordering System
E-catalogue
E-statement
Salesperson location check-in
All time syncing with back office
Various type ERP/Accounting software integration
We provide free trial before purchase!
WHY CHOOSE US?
WE HAVE THE NUMBERS TO TELL
[COUNTER_NUMBER id=1653]
OUR CUSTOMER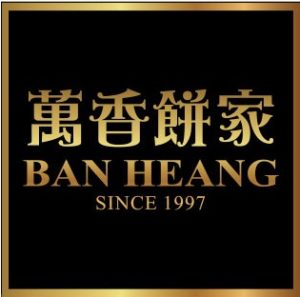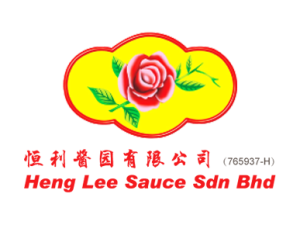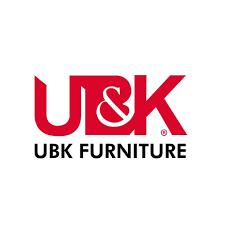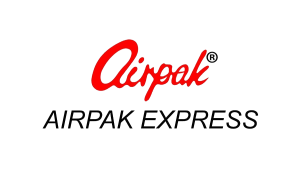 OUR TESTIMONIAL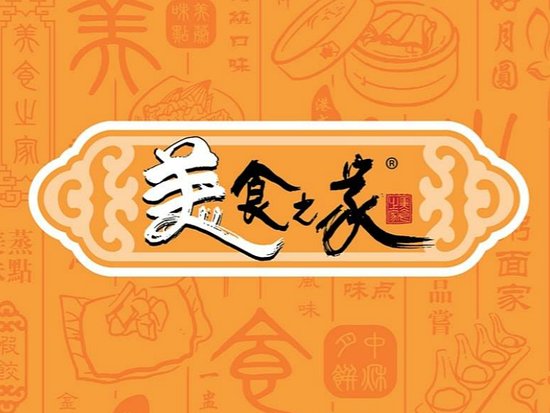 Maxim Group
"We greatly appreciate SQL MYSOFTWARE's guidance and hardwork in support and maintenance of our accounting and payroll software. The response from them are really efficient for us. Thanks for everything you guys have done, and keep up the good work! We are Maxim and you maximize our value !"
BanHeang (M) Sdn. Bhd.
"From the beginning of the cooperation, SQL MYSOFTWARE showed their patience, understanding and caring nature as they coached us in everything when we meet any problem while using SQL Accounting and Payroll. They scheduled their team of skilled professional workers to make a training to us and also assist us all the time for the extra wow factor. Keep up the good work."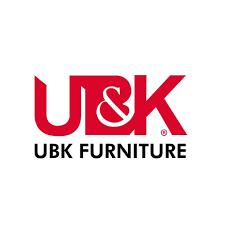 UBK Furniture (M) Sdn. Bhd.
"I just wanted to share a quick note and let you know that you guys do a really good job. I'm glad I decided to work with you. It's really great how easy your mobile ordering system are to update and manage. My order taking is so much faster and easier to work with. It's so simple. Thanks, guys!"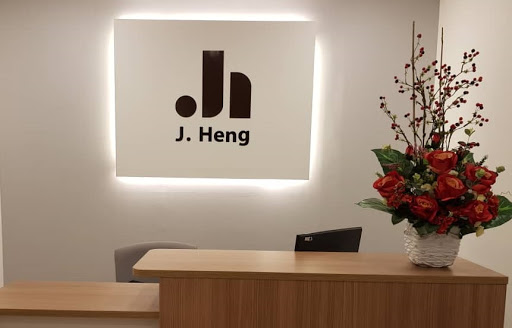 J Heng Corporate Advisors SdnBhd
"SQL MYSOFTWARE have been superb. Their support services is great. They respond very quickly and go above and beyond to help. I have been over-the-moon happy with your service and attitudes over the few years. We are so impressed. The cooperation of us have made out a lot of amazing and fantastic result have hope our cooperation will be continue for more longer. Much appreciate MYSOFTWARE teams."
FAQ
1. What is My Software Solutions?
My Software Solution Sdn Bhd is a software consulting firm formed in 2011 as enterprise and turned into private limited company in 2015, focusing on mainly business management software, especially accounting software. Over the years, we have provided the good solution for businesses from various industries in helping their business operation to well monitored and cost saving in their operations with our software.
2. What promotion is My Software Solution having now?
To develop a digital nation, the government has allocated RM500 million under Budget 2020 to digitalise the operations of Malaysian Small and Medium-sized Enterprises(SMEs) This will be given as a 50% matching grant up to RM5,000. The program is launched officially on 17 Feb 2020. Details:

» Grant amounting up to 50% or a maximum of RM 5,000 from the total amount of invoice.
» Great deals on digital solutions from a wide list of panels listed by MDEC.
» Wide range of digitalization areas:
Electronic Point of Sale System (e-POS)
Human Resource Payroll System (HR) / Customer Relationship Management (CRM)
Digital Marketing / Sales
Procurement
Enterprise Resource Planning (ERP) / Accounting & Taxation
3. How can I know I'm eligible for this grant?
SME that fulfill the below criteria is eligible for this grant.
» The company is at least 60% owned by Malaysian individually
» The company is registered under the relevant laws of Malaysia and classified as SME
» The company has been in operation for at least one year
» For the company which has been in operation for one year, the SME is required to have a minimum annual sales turnover of RM100,000 for the first year
» For a company which has been in operation for two years or more, the SME is required to have a minimum annual sales turnover of RM50,000 for the preceding two consecutive years.
4. How can I apply for this grant?
Please visit our website or contact us for guideline.
Helpline: 04-685 6855
Ms. Chan: 016-328 4983