To develop a digital nation, the government has allocated RM500 million under Budget 2020 to digitalise the operations of Malaysian Small and Medium-sized Enterprises(SMEs) This will be given as a 50% matching grant up to RM5,000.
On 17 February 2020, an announcement on the collaboration between Bank Simpanan Nasional(BSN), SME Bank Group and the Malaysia Digital Economy Corporation (MDEC) to channel matching grants towards the digitalisation of small and medium enterprises (SMEs) has been made. The details on grant application and company eligibility has also confirmed.
Source: The Edge Markets, 17 Feb 2020
Features of Grant
» Grant amounting up to 50% or a maximum of RM 5,000 from the total amount of invoice.
» Great deals on digital solutions from a wide list of panels listed by MDEC.
» Wide range of digitalization areas:
i. Electronic Point of Sale System (e-POS)
ii. Human Resource Payroll System (HR) / Customer Relationship Management (CRM)
iii. Digital Marketing / Sales
iv. Procurement
v. Enterprise Resource Planning (ERP) / Accounting & Taxation
List of Technology Solution Providers (TSPs)
Interested Small and Medium Enterprises(SMEs) applying for the SME business digitalization grant will need to select the company that entitled for the TSP.
Our company is one of the TSP in the digitalization areas :
1. ELECTRONIC POINT OF SALES (E-POS) SYSTEM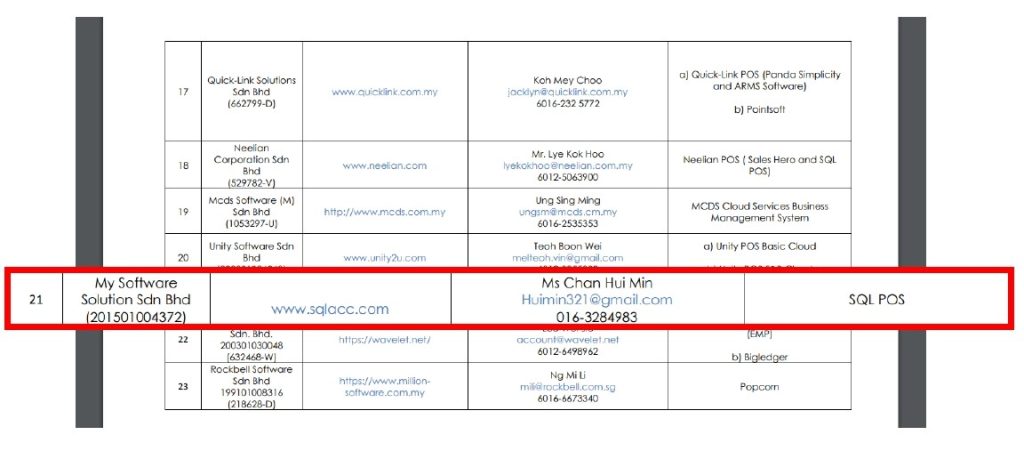 2. HR PAYROLL SYSTEM /CRM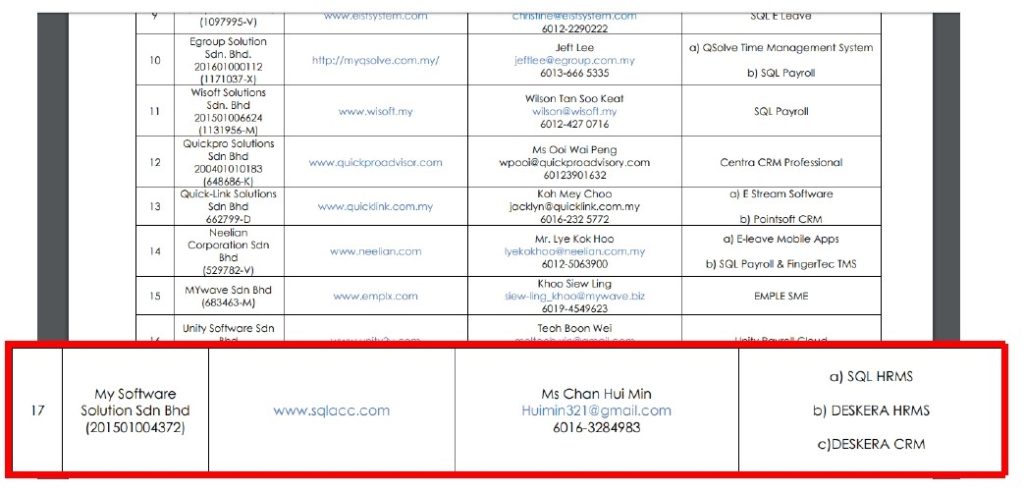 3. ERP/ACCOUNTING & TAX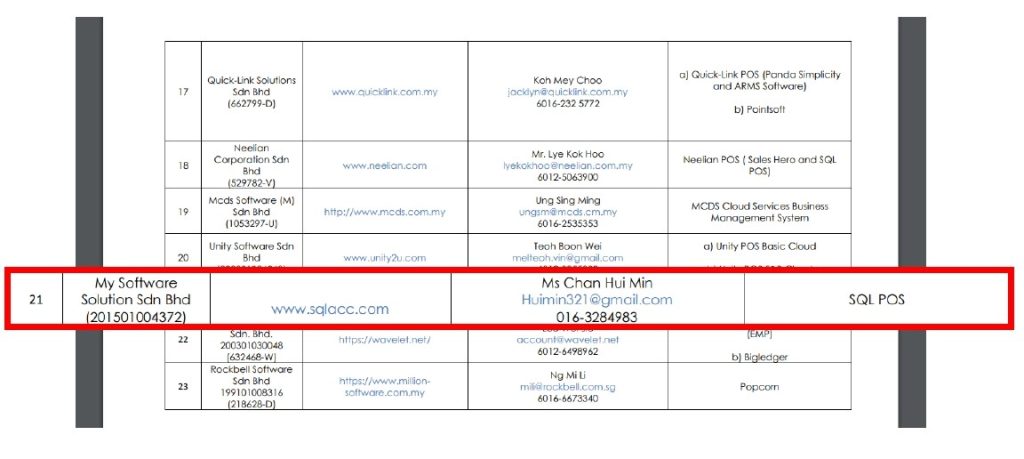 Complete list refer to here.