To develop a digital nation, the government has allocated RM500 million under Budget 2020 to digitalise the operations of Malaysian Small and Medium-sized Enterprises(SMEs). More Malaysian SMEs need to adopt digitalisation measures for their business operations, including electronic Point Of Sale systems (e-POS), Enterprise Resource Planning (ERP) and electronic payroll system. 
The Government will provide a 50% matching grant of up to RM5,000 per company for the subscription of the above services. This matching grant will be worth RM500 million over 5 years, limited to the first 100,000 SMEs applying to upgrade their systems.
Source: The Stars, 11 Oct 2019



Our products that is available for the grant
Feature of grant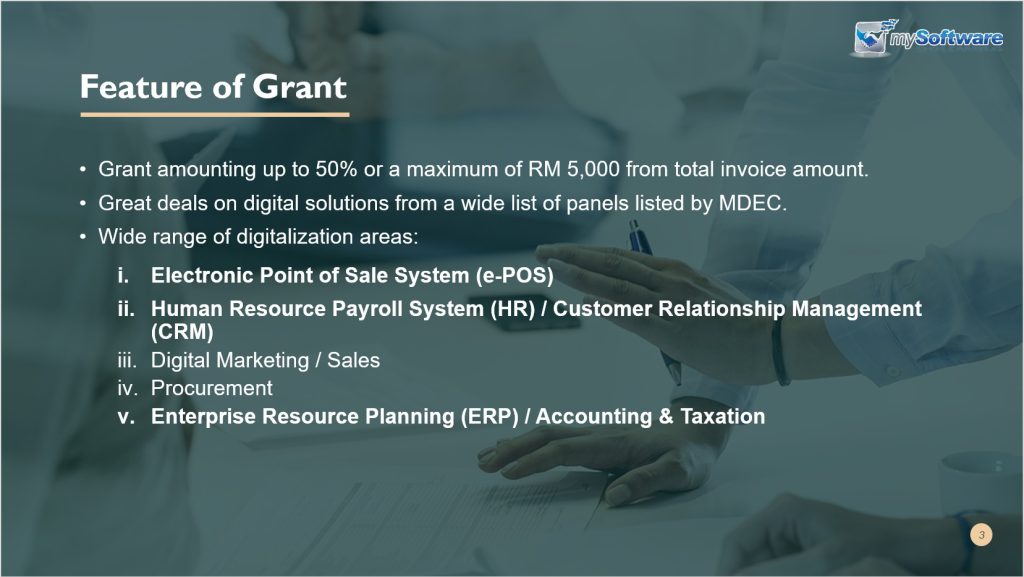 List of Technology Solution Providers (TSPs)
SME have to adopt the digital solutions provided by selected the company that entitled for the Technology Solution Providers(TSPs).
Our company is one of the TSP in the digitalization areas :
1. ELECTRONIC POINT OF SALES (E-POS) SYSTEM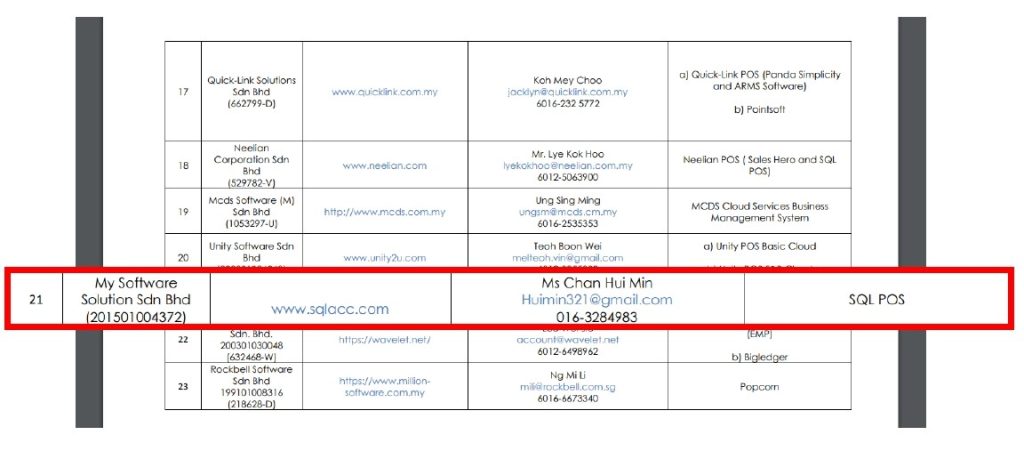 2. HR PAYROLL SYSTEM /CRM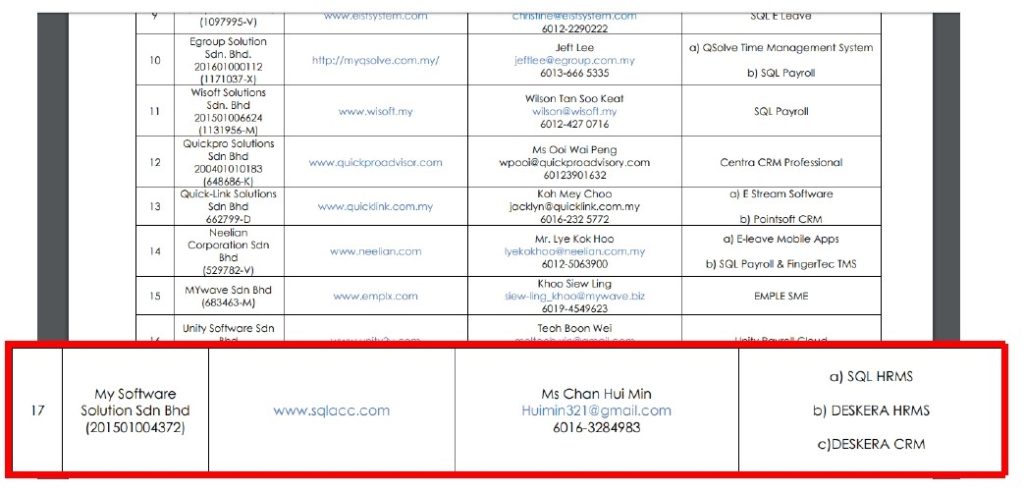 3. ERP/ACCOUNTING & TAX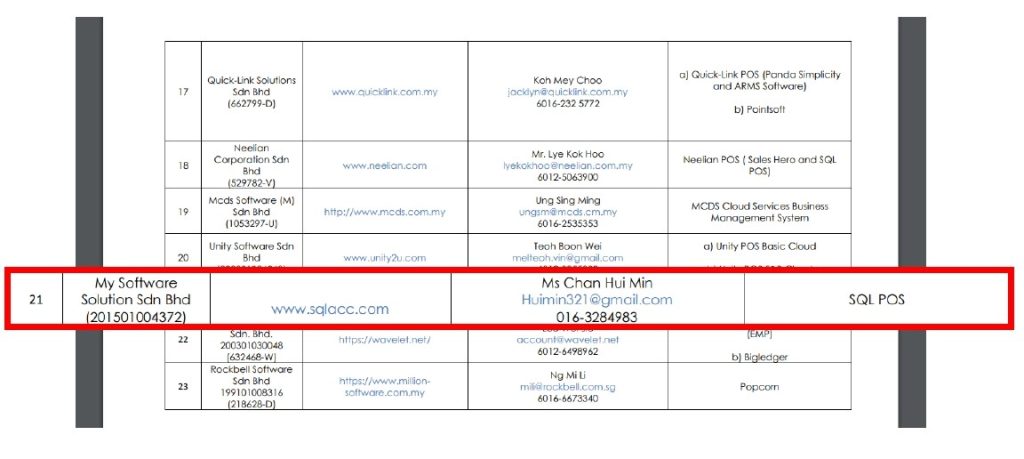 Complete list refer to here.
SME Eligibility
Required Documents
Application Steps