Latest Event
More Event Coming Soon!
Previous Event
Budget 2020 Tax & Business Conference
Location : Eastin Hotel, Penang
Date : Sat, November 9, 2019
Time : 9:00 AM – 1:00 PM
(FREE ENTRY TICKET)
This is a MUST ATTEND annual seminar to keep yourself equipped with insightful tax updates and business knowledge.
Budget 2020 have a strong focus on supporting Malaysian SME. Government initiated different software grants and funding opportunities with easy approval process. Seize the opportunities to learn how to get the grant. Various tax incentives & amendments will also be share in-depth.
Seminar conducted in English with mandarin explanation with tax expert and speaker Mr. Song Liew (CA, MIA, CTIM). More than 100,000 participants have attended Mr. Song tax seminars.
---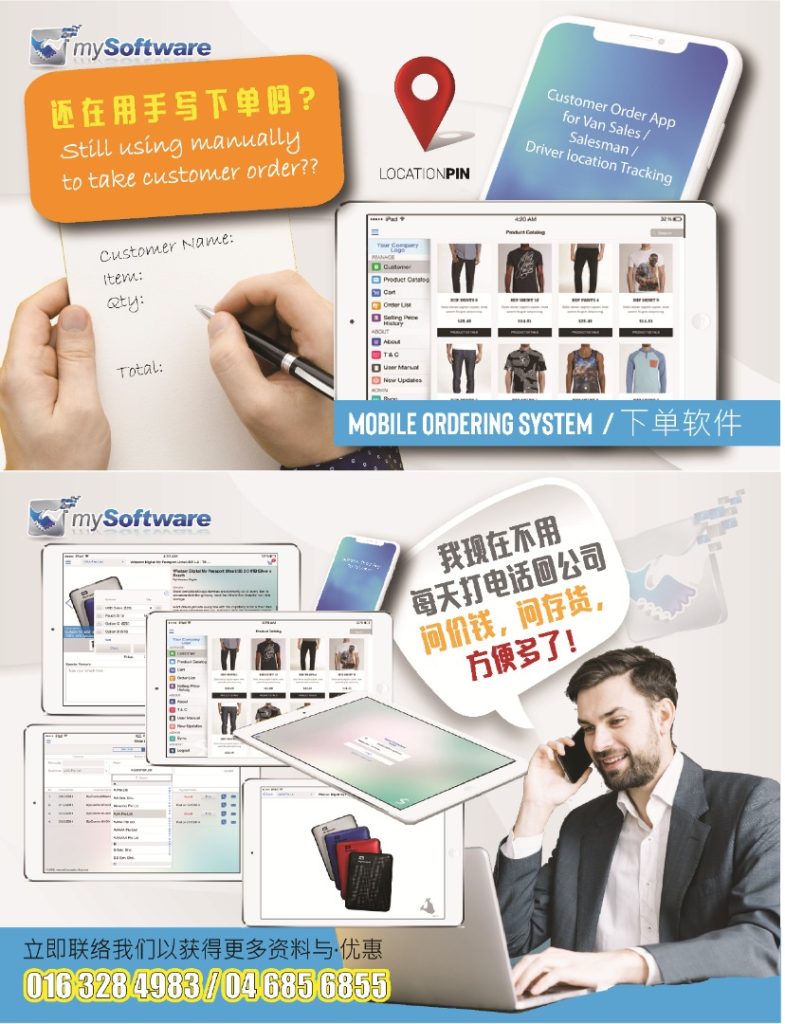 App Ordering System Seminar
Date : 17th October 2019 (Thursday)
Time : 9.00 a.m.- 1.00 p.m.
Venue : Olive Tree Hotel, Penang ( Level 6, Room No.7 & 8 )
Location : 76, Jalan Mahsuri, Bandar Sunway Tunas, 11950 Bayan Lepas, Pulau Pinang.
---
Taiping SQL ACC and Payroll Training Class
Date: 23/11/2018 (Friday)
Time: 10:30am – 01:30pm
Venue: Hotel DE Raintown (Hotel New Champagne)
This training class will talk about Final GST Submission, Submission of SST-02 Form, SST Tax Code and Payroll features and functions
---
Budget 2019 Implication on Business, Personal Investment and Tax Planning by Mr. Song Liew
Seminar conducted in Mandarin with English explaination (中文讲解)
Date: 24/11/2018
Time: 09:30am – 01:30pm
Venue: Eastin Hotel Penang
Price: RM50 per pax
With Pakatan Government , historic non-BN Budget 2019 will impact on many businesses by updates on Income Tax, RPGT and SST. New taxes will be introduced, personal relief will increase. small & medium-sized enterprises will enjoy more investment incentives. Plan your robust year 2019 ahead and sign up your ticket now :
---
Moving Forward to SST 2.0
Seminar conducted in Mandarin with English explaination (中文讲解)
Date: 16/10/2018
Time: 09:00am – 05:00pm
Venue: Penang Skills Development Centre
Click here to view speaker's profile.
---
Sales & Service Tax 2018
Seminar conducted in Mandarin with English explaination (中文讲解)
Date: 04/08/2018
Time: 02:00pm – 06:00pm
Venue: Penang Skills Development Centre
Course outline
– New SST framework (concept and scope)
– SST Implementation mechanism
– Implication of SST to businesses
– Impact of SST on accounting
– Sub-contracting of manufacturing activities
– More….
---
Your Company Ready From GST 6% to 0% and From GST 0% to SST?
Seminar conducted in Mandarin with English explaination (中文讲解)
-GST is O% and its tax implications
-Latest update and development
-Pricing Strategy and Display Price
-Tax invoice and Record Keeping
-Transitional issues
-Claiming input tax
-New tax codes
-SST model and methodology
-Questions and Answers
---
Lucky Draw Event
报税战略 节税秘诀 讲座会
日期: 14 April 2018
时间: 9.00am-01.00pm
地点: Penang PSDC
讲师: Mr. Song Liew
凡是和本公司拥有服务合约的客户们可以免费入场!
其他不是本公司的客户呢 可以以RM50的价钱购买入门票。
如果您再带一位朋友或者同事一起参与这个讲座的话 可以以2张RM60的价钱购买入门票!
---
Latest GST updates and Employer Tax Essential talk by Dr. Choong Kwai Fatt and Mr. Song Liew which available at Penang, Sibu, Miri and Kuching.
Stay ahead and ready yourself for year 2018 with Topics below (may subject to change)
Seminar conducted in english with madarin explaination, Free 150 slides full colour guidebook.
(a) GST Tax Codes – updates and risk (OS vs NS)
(b) GST Tax Codes error and common mistakes
(c) GST Audit risk area
(d) Director responsibility
(e)
Employer Tax Reporting and Planning, Form EA, CP8D, Form E, and E-filling
(f) Q & A with GST and Tax Expert
Penang Station
Date: 10 March 2018
Time: 9am-1pm
Venue: Eastin Hotel, Penang (1, Solok Bayan Indah, Queensbay, 11900 Bayan Lepas, Penang)
Price: RM53
Speaker: Dr. Choong Kwai Fatt
❗❗❗First 50 customers that register and with active service contract with our company will get the ticket with discounted price which is RM31.80!
Sibu Station
Date: 14 March 2018
Time: 8.30am-12.30pm
Venue: Sibu Kingwood Hotel
Speaker: Mr. Song Liew
❗❗❗FREE ENTRANCE❗❗❗
Miri Station
Date: 15 March 2018
Time: 8.30am-12.30pm
Venue: Miri Imperial Palace Hotel
Speaker: Mr. Song Liew
❗❗❗FREE ENTRANCE❗❗❗
Kuching Station
Date: 17 March 2018
Time: 8.30am-12.30pm
Venue: The WaterFront Hotel
Speaker: Dr. Choong Kwai Fatt
❗❗❗FREE ENTRANCE❗❗❗
Taiping Station
Date: 23 March 2018
Time: 9am-1pm
Venue: Hotel Taiping Perdana
Speaker: Mr. Song Liew
❗❗❗FREE ENTRANCE❗❗❗